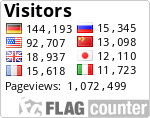 Oryol / Orel Lazarett 1905 1/700



Box art Oryol / Orel Lazarett 1905



Scroll down for further pics.

Referenced itself or via the class in Russ.Jap.War: Battle of Tsushima, 27./28.5.1905

Comparable entries in this category


Content Oryol / Orel Lazarett 1905
References
References

(575)↑

Bernhard Gromm: Die russischen Kriegsschiffe 1856-1917, Band VIII: Transporter, Seite 53-55, Wiesbaden 1998





Legend:
lime:
Excellent source, hardly any errors
green:
Very good source, only very few errors

black

or

blue

:
Quality of this source is not yet mentioned
orange:
Good source, some errors
red:
Source cmay ontain some true facts. All facts need to be checked.

A list of used references is in More topics/Literature
Information from Wikipedia is not always listed explicitly.