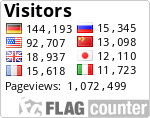 RLM Aircraft Designation List
Inhaltsverzeichnis




This page provides a list of all known assignments of aircraft codes such as 8-109 for the Bf 109. Note, that the list never was completely published, some numbers were assigned multiple times, and some numbers were taken by the manufacturers without being officially assigned by the RLM. As far as it is known, these conditions are mentioned in the text. For many of the entries the types are so well-known, that a source is not explicitly referenced.

Relation of this page to the German Wikipedia-RLM-List: I had significantly contributed to the Wikipedia list. Most of the sources there were referenced by me. On base of the version 2012-01-20 I did take the list again to here and corrected it.

Sources for the list are provided on the German site. See the link above right to switch to that page.