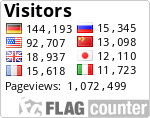 This site shows an 'order of battle' page. As models it displays either the ship or one of the same class. If I have a model, this is shown. Otherwise candidates in the market may be referenced.

Cuxhaven Raid 25.12.1914
(1082)
(507)
UK Royal Navy
Riviera
HMS Riviera 1914
Empress

with Short Folder Aircraft
vier Improved Type 74, drei Type 81 und zwei Type 135.
3 CL Arethusa class
Arethusa, Aurora, Undaunted …
HMS Arethusa 1914 (Arethusa 1914 class) (1/1250)
, Similar type
SMS Brummer 1917
8 DD
1., 3. Destroyer Flottilla
11 SS
E11, …
Similar style
HMS C class submarine, Group 2 (HMS C class submarine)
Chasing the Attackers
Mecklenburg
SMS Wittelsbach 1914
U6, U20, U22, U30
SMS U5 1914 (U5 class)
,
SMS U19 1914/18 (U19 class)
,
SMS U35 1914 (U31 Klasse) (1/1250)
Seefahrt
Vorpostenboot / Feuerschiff
Luftschiffe
L5, L6 (L7?)
Similar style
Zeppelin LZ45/58 Naval Raiders (Zeppelin P class)
Attacked Ships
Top
References
References





Legend:
lime:
Excellent source, hardly any errors
green:
Very good source, only very few errors

black

or

blue

:
Quality of this source is not yet mentioned
orange:
Good source, some errors
red:
Source cmay ontain some true facts. All facts need to be checked.

A list of used references is in More topics/Literature
Information from Wikipedia is not always listed explicitly.