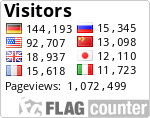 This site shows an 'order of battle' page. As models it displays either the ship or one of the same class. If I have a model, this is shown. Otherwise candidates in the market may be referenced.

Invasion Celebes 11.1.-27.3.1942
(1365)
Manado, Kema 11.1.
Aotaka


Kit candidate: Kobo-Hiryu A25, A26
Tsukushi Maru


P1, P2
Similar type
Akikaze (Minekaze Class)
MS
W7, W8, W9, W11, W12
Minenräumer W7 (1938) (W.7 1938 class)
6 Transports
Amagisan Maru x
Cover
Kendari 21.1.
Japanese forces mainly as before

USS Childs

Seaplane tender ex DD
USS Williamson AVD-2 ex DD-244 (Clemson AVD conversion) (1/1250)
Battle of Makassar Strait 4.2.
ABDA forces attacked by bombers from Kendari (1366)
Makassar 6.2.
Japanese forces mainly as before, plus:

USA

S37
HMS P-555 ex USS S-24 (Holland S class)
, Similar type
C-2 U-Boot (C class Spain)
Top
References
References





Legend:
lime:
Excellent source, hardly any errors
green:
Very good source, only very few errors

black

or

blue

:
Quality of this source is not yet mentioned
orange:
Good source, some errors
red:
Source cmay ontain some true facts. All facts need to be checked.

A list of used references is in More topics/Literature
Information from Wikipedia is not always listed explicitly.