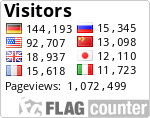 This site shows an 'order of battle' page. As models it displays either the ship or one of the same class. If I have a model, this is shown. Otherwise candidates in the market may be referenced.

Caspian Flottilla, 1st Action Kalibr versus IS 7.10.2015
(1251)
(1096)
(1252)
Caspian Flottilla today
11661 Gepard class
Tatarstan, Dagestan
21630 Buyan class
Astrakhan, Volgodonsk, Mahachkala
Similar type
Buyan-M P.21631 (P.21630)
21631 Buyan-M class
Grad Sviyazhsk, Uglich, Veliky Ustyug
Buyan-M P.21631 (P.21630)
1241 Tarantul class
R-101 Stupinets
Base type
Tarantul 1241.1
206MR Matka class
3
1204 Shmel
4
1265 Sonya class
2 Minesweeper
Lida class
2 Minesweeper
1258 Yevgenya class
1 Minesweeper
21980 Grachonok-class anti-saboteur ships
2
Dyugon-class landing craft
1
Akula-class landing boats
1
Serna-class landing craft
6
3M14 Cruise Missile against IS 7.10.2015
Gepard class
Tatarstan
Buyan-M class
Grad Swijaschsk, Uglitsch und Weliki Ustjug
Buyan-M P.21631 (P.21630)
Top
References
References





Legend:
lime:
Excellent source, hardly any errors
green:
Very good source, only very few errors

black

or

blue

:
Quality of this source is not yet mentioned
orange:
Good source, some errors
red:
Source cmay ontain some true facts. All facts need to be checked.

A list of used references is in More topics/Literature
Information from Wikipedia is not always listed explicitly.