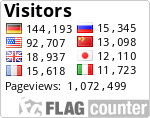 This site shows an 'order of battle' page. As models it displays either the ship or one of the same class. If I have a model, this is shown. Otherwise candidates in the market may be referenced.

Russ. Revolution Internat. Black Sea Fleets 1919, French Mutinies
(1287)
(1288)
French Mutinies
Directly Involved Ships
Follow-up Mutinies in other Regions June 1919
Condorcet, Voltaire, Diderot
Danton (Danton class)
Guichen


Kit candidate: Gishan by Yumematu
Black Sea Fleets
France (more)
Voltaire
Danton (Danton class)
Du Chayla

Scarpe
aviso
Émile Muselier
Corvette
Renan
Similar type
Waldeck-Rousseau 1911 (Edgar Quinet class)
Bisson
Similar type
Casque 1910 (Bouclier class) (1/1250)
Greece
UK
Australia
River class
HMAS Swan, Yarra, Torrens, Parramatta
HMS Acheron (Acheron/I class)
,
HMS Acheron (Acheron/I class)
Wrangel-Fleet
General Alekseyev
Imperatritza Maria 1915 (Imperatritsa Mariya class)
,
Wolya ex Imperator Alexander III (Imperatritsa Mariya class) (1/1250)
Georgii Pobedonosets
Sinop 1890 (Ekaterina II class) (1/1250)
,
Georgiy Pobedonosets 1893
General Kornilov
Bogatyr (Bogatyr) (1/1250)
,
Kit candidate:
Bogatyr+Oleg+Ochakov by Kombrig, Oleg by WTJ, Similar type
Aurora (late) (Diana class)
Almaz
Almaz 1903
Kapitan Saken
Similar type
Emir Bucharsky (Emir Buharskiy class) (1/1250)
, Similar type
SMS Magnet kuk 1900
, Similar type
Sibirsky Strelok (1906)
Bespokoiny class
Bespokoiny, Derzky, Gnevny, Pylkiy, Pospeshny, Schastlivy
Bespokoiny 1914 (Bespokoinyi class) (1/1250)
Fidonisy / Kerch class
Tserigo
Kerch (1917) (Fidonisy class)
Zavidnyi class (Pushchin class)
Zharkiy, Zhivoi, Zvonkiy, Zorkiy
Zhutkiy 1905 (Zavidnyi class)
Morzh class
Tyulen
Barsh class
Burevestnik, Utka
AG class
AG-22
Vsadnik

Dzhigit

Gaidamak

Strazh

Grozny

Several
On a memorial board in Bizerte it is traced: boats GROZNIY, STRAGH; educational a vessel the MORIAK; messengers of court YAKUT, KITOBOY; armed ice breaker ILYA MUROMETZ, rescuer CHERNOMOR; tows: VSADNIK, GAYDAMAK, DZHIGIT, HOLAND; transport - masterful KRONSTADT; transports: DOBISHA, DON; steamship ROPiŇ VELIKIY KNIAZ KONSTANTIN
(1290)
Top
References
References





Legend:
lime:
Excellent source, hardly any errors
green:
Very good source, only very few errors

black

or

blue

:
Quality of this source is not yet mentioned
orange:
Good source, some errors
red:
Source cmay ontain some true facts. All facts need to be checked.

A list of used references is in More topics/Literature
Information from Wikipedia is not always listed explicitly.