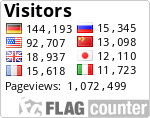 This site shows an 'order of battle' page. As models it displays either the ship or one of the same class. If I have a model, this is shown. Otherwise candidates in the market may be referenced.

Battle of Koh Chang, 17.1.1941
Vichy Groupe Occasionnel
Der einzige Seesieg Frankreichs seit den US-Unabhängigkeitskriegen bzw. im 1. und 2. Weltkrieg.
Jahrestag und Modelle auf modellmarine: http://www.http://www.modellmarine.de/index.php/jahrestage/6113-17-01-1941-80-jahre-schlacht-von-koh-chang
Quellen (1507)(1508)(1509)
Thailand (Siam)
Dhonburi †
Sri Ayuthia (1937/51)
Trad class
Chonburi †
, Songhkla †
,
Rayong (nicht Trad! Versteckte sich und feuerte nicht, um nicht entdeckt zu werden)
Trad 1940 (Trad class) (1/1250)
,
Trad class 1941 (Trad class)
Nhomg Sarhai
Minenleger 408ts, 2x7,5cm (versteckte sich im Hafen, feuerte nicht)
Thiew Uthok
Fischereischutzschiff (versteckte sich im Hafen, feuerte nicht)
Top
References
References





Legend:
lime:
Excellent source, hardly any errors
green:
Very good source, only very few errors

black

or

blue

:
Quality of this source is not yet mentioned
orange:
Good source, some errors
red:
Source cmay ontain some true facts. All facts need to be checked.

A list of used references is in More topics/Literature
Information from Wikipedia is not always listed explicitly.